Regular price
$56.99
Sale price
$27.99
Unit price
per
Sale
Sold out
SAVE a massive 50% with the MYTH OF OMEGA MEGA BUNDLE!

In this incredible 12 ebook bundle, you'll receive the full steamy, enemies-to-lovers, Myth of Omega series by dark romance author, Zoey Ellis.
This offer is NOT available anywhere else.
⭐⭐⭐⭐⭐ "Loved! loved! Loved! Did I say Loved?!!! I'm going to have to start over from the beginning. I highly recommend this whole series!" - TL
🤍 Begin a journey of dark devotion, fierce domination, and irresistible attraction as possessive alphas claim the women who dare to defy them.
Books included:

MYTH OF OMEGA: CRAVE - When Emperor Drocco enlists a beautiful, willful historian to help him, their attraction is instant. Yet she agitates him in a way no other has.
He aches to dominate her, to force her to respect him. But he can't jeopardize his search for an Omega. Until one night when he discovers what she really is... and everything turns to sinful destruction.
✔️ Crave To Conquer - Book 1
✔️ Crave To Capture - Book 2
✔️ Crave To Claim - Book 3
✔️ Credence (bundle exclusive) - Torin and Victoya - Book 3.5
✔️ Candescent - standalone novella
✔️ Compulsion - standalone novella
MYTH OF OMEGA: REIGN - When King Malloron discovers a defiant and beautiful Omega hiding in plain sight, he strikes a degrading deal to force her into the dark depths of his carnal needs.
Amara fights the hold he has over her, but each encounter strips away the cat-and-mouse facade between them. Until only obsession, betrayal, and primal devastation is left.
✔️ Reign To Ruin - Book 1
✔️ Reign To Ravage - Book 2
✔️ Reign To Rule - Book 3
MYTH OF OMEGA: OWN - When Shaya makes the choice to save her sister, she becomes the possession of a savage, tribal warrior who refuses to speak her language, and takes her from her home and into his bed.
As they sail across the seas toward home, he teaches her the way of his culture and the new reality she must accept. And his wild, possessive touch sparks a consuming passion that cannot be satisfied.
✔️ Own To Obey - Book 1
✔️ Own To Obsess - Book 2
✔️ Own To Obtain - Book 3
Read an Excerpt

EXCERPT FROM CRAVE TO CONQUER

As he sat down, he saw Cailyn enter. He couldn't take his eyes from her as she threaded through the crowd toward him. He almost held his breath as he stared. The woman was utterly gorgeous. Her hair had been swept up again revealing that delicate neck, and the dress clung to every delicious curve. Finally he could see her luscious figure in detail and it had been worth the wait. With the cut of the dress revealing the tops of her shoulders, her simple elegance seemed out of place among the raucous crowd.

His guards let her through at his instruction and she climbed the platform and stood before him, her head low.

"I'm not pleased you had to be summoned, kitten," he said, lifting his ale and keeping his eyes on her.

"I'm sure you can understand I wasn't eager to attend, considering your plans to…" Her voice petered out, her head lifted and she closed her eyes, swaying slightly. Then her eyes opened, widening as an expression of horror seeped into her face.

Drocco frowned, confused, and then a scent hit him. A rich, luscious, sublime scent, like nothing he had smelled before. It penetrated every part of him, causing a yearning so powerful that suddenly every fiber of his being switched to high alert.

"No," Cailyn whispered, taking a step back. "No. It can't…"

Drocco ignored her and leaned forward, trying to decipher what he was experiencing. A fog began to swamp his mind, and the only clear thought emerging was that he needed that scent—it belonged to him. He turned his head slowly seeking it out, and then snapped back to Cailyn. It was her.

Cailyn glanced around wildly as she backed away, her whole body tense and poised to bolt.

Drocco rose slowly, every inch of him aware of every inch of her. A raw hunger developed as he took in her terrified expression, her scent blossoming into an aroma so enticing, so complex, his cock hardened to rock. At the same time, the guards behind her began to turn and look at her, their nostrils flaring.

Something snapped in Drocco. He swept forward and lifted Cailyn, throwing her over his shoulder before storming out of the Great Hall. He maneuvered through the corridors of the palace to the nearest private space he could find, trying to ignore the heady, sweet aroma filling his nostrils. He could barely think. All he knew was that he needed to be alone with her. His guards would be following him; he wanted to lose them.

He arrived at his barely used office and entered without breaking his stride. Heading to the center of the room, he put her down, keeping his hands on her soft body as he breathed her in.

She looked up at him and he froze. Her brown irises had morphed to include a hint of gold—a gold he had only ever read about, a gold that no one had seen in one hundred and eleven years.

Scroll up and ADD TO CART to start the story!
CONTENT WARNING

Primal Possessive Romance Satisfaction Guarantee

This romance will contain:

deeply obsessive, possessive, jealous behavior by the hero
dark, uncomfortable, explicit, and potentially triggering scenes
a hero who is cruel, brutal, or despicable in some way
a hero who is also faithful and fiercely protective of the heroine
18+ material
Delivery of your book

Ebook: Ebooks will be delivered immediately by email from a service called BookFunnel.

BookFunnel will deliver your download link so you can get your book on your preferred reading device:

- Kindle
- Apple device
- Kobo
- Nook
- Android device
- Your PC
Return Policy

Please read the blurb, content/trigger warnings, and excerpts before purchasing.

All sales are final for sales bundles.
Share
View full details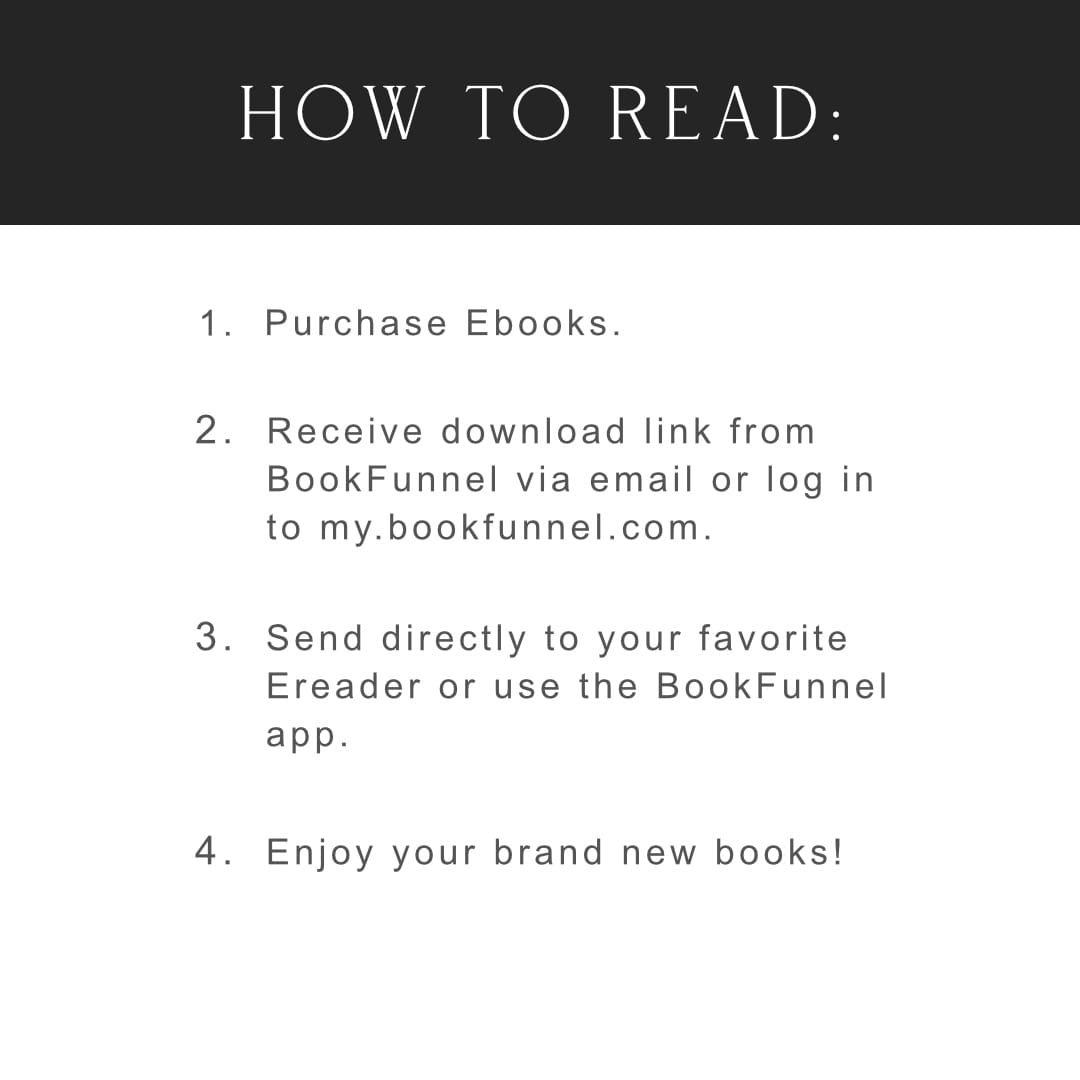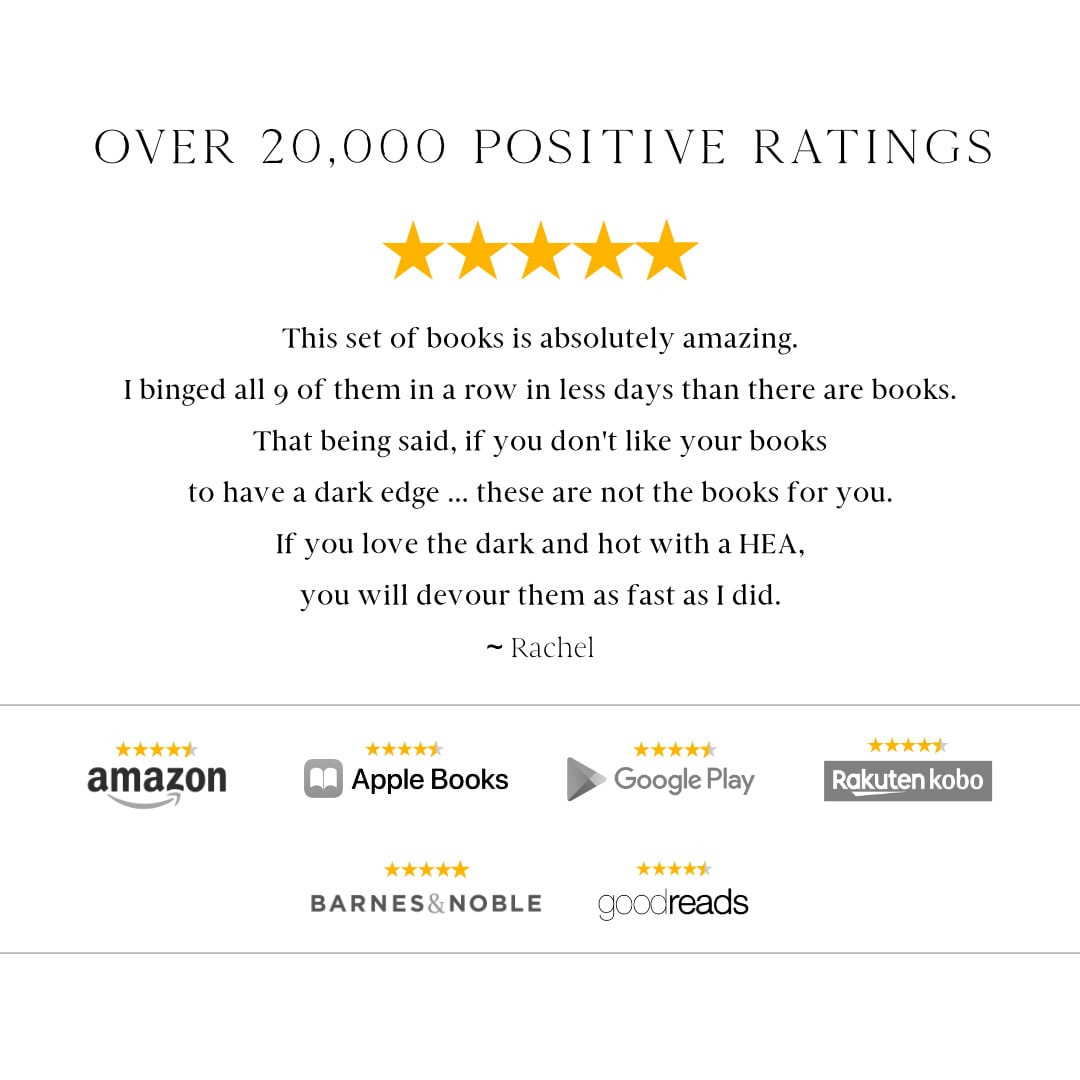 What readers are saying
★★★★★

Zoey Ellis has an undeniable way with her words! After every book you're left on the edge of your seat absolutely craving the delicacies that she serves up on a silver platter. These characters have chemistry that just won't stop!

- Crystal

★★★★★

Talk about a book hangover! The whole Myth of Omega series was absolutely awesome!!! ...dark, sexy, brutal and a page turner. It gives you everything you were hoping for and more. I won't be able to start another book right away because this book completely captivated me and I'm not ready to say goodbye to the characters.

- Christa


★★★★★

Holy moly!!!! I'm going to be going through some serious withdrawals!!
Zoey Ellis is absolutely one of my favorite omegaverse authors!!! I just can't get enough of these alpha men. She has an amazing ability of writing characters who the readers can't help but fall in love with.

- JL