Regular price
Sale price
$5.99
Unit price
per
Sale
Sold out
⭐⭐⭐⭐⭐ "I finished the book in one afternoon and couldn't put it down- I had to know what happened at the end!" - StorySara
From a dark, magic-ravaged world comes an enthralling fantasy romance series. Five brothers, last of an ancient Alpha bloodline, each bound by fire and blood to their majestic dragons.

She trespassed on his land. Now she is his to keep.

While travelling to a dragon lord's lair, Elora crosses forbidden land belonging to the lord's brother, a viciously territorial alpha named Zendyor.

Known for his legendary temper, Zendyor and his bonded dragon are feared across the realm… and now, because of one mistake, she must be turned over to him.

Though she has suffered tragedies through a long-waged war that would make most crumble, Elora is the ultimate optimist and looks to the future with hope.

But nothing prepares her for the seductiveness of his fury.

Terrified, she tries to avoid him and shine a light against the darkness that permeates his lair, but the alpha will not allow it.

His dark attentions turn into a carnal obsession.

Soon she is caught in his storm, unable to tell the difference between his never-ending fury and his primal hunger for her.

When a sudden opportunity arises to escape him, Elora discovers secrets about herself that crush her eternal optimism.

But Zenyor will not allow her to evade his claim. As his rage reaches heights that threaten the realm, he wants everything she is.

He may be the final battle she cannot survive.

A LAIR SO PRIMAL is the third book in The Last Dragorai, an adult fantasy romance series. This series can be read as standalones but will be better enjoyed if read in order. Includes romance of a dark nature and a HEA.
Read an Excerpt

Before Elora could respond, a piercing shriek tore through the valley, and heavy, rhythmic whipping sounded overhead. Nureen gripped onto Elora as a huge, dark figure soared above them.

It was one of the brothers' dragons. Gleaming jet black scales, glinted in the bright, crisp morning light. The creature was a wondrous sight to behold. Cries of surprise and delight rang out from the stream of servants in front of them as the creature soared above, but as it rounded, heading back toward them, it angled itself lower.

A man stood on the dragon's back. Enormous with rippling muscles, he stood like rock, feet wide and his hands clenched into fists. As the dragon angled downward, it became clear that the alpha's hard glare was aimed directly at Elora.

Her breath left her and she froze, her heart pounding in her chest.

"That's him," Nureen gasped. "The scary one."

The dragon swept by so close, Elora could have reached out and touched him, but he whipped by too quickly, before ascending back up into the sky. Elora, Nureen, and the rest of the staff, turned to watch the pair as they soared away, this time continuing on into the distance.

A chorus of cheers, clapping, shouting, and waving rose from the servants around them, their excitement heightened.

Elora took a deep breath, and Nureen let out a shaky laugh and she released her grip on Elora's arm.
"As I said," Nureen said, looking pointedly at Elora, "I don't think he will ignore you."
CONTENT WARNING

Primal Possessive Romance Satisfaction Guarantee

This book will contain the following:

deeply obsessive, possessive, jealous behavior by the hero for the heroine
dark, uncomfortable, explicit, and potentially triggering scenes
a hero who is cruel, brutal, or despicable in some way
a hero who is also faithful and protective of the heroine
material that is for 18+ readers only
Delivery of your book

Ebook: Ebooks will be delivered immediately by email from a service called BookFunnel.

BookFunnel will deliver your download link so you can get your book on your preferred reading device:

- Kindle
- Apple device
- Kobo
- Nook
- Android device
- Your PC

Paperback: Paperbacks are printed to order, which takes 72 hours. Then they are shipped to the address you enter at checkout.
Return Policy

Please read the blurb, content/trigger warnings, and excerpts before purchasing.

Ebooks: Zoey Ellis Books has a 7-day return policy for e-books,.

We don't offer returns for: Sale e-bundles, paperbacks and hardbacks.

All returns are at the discretion of Zoey Ellis Books.
Share
View full details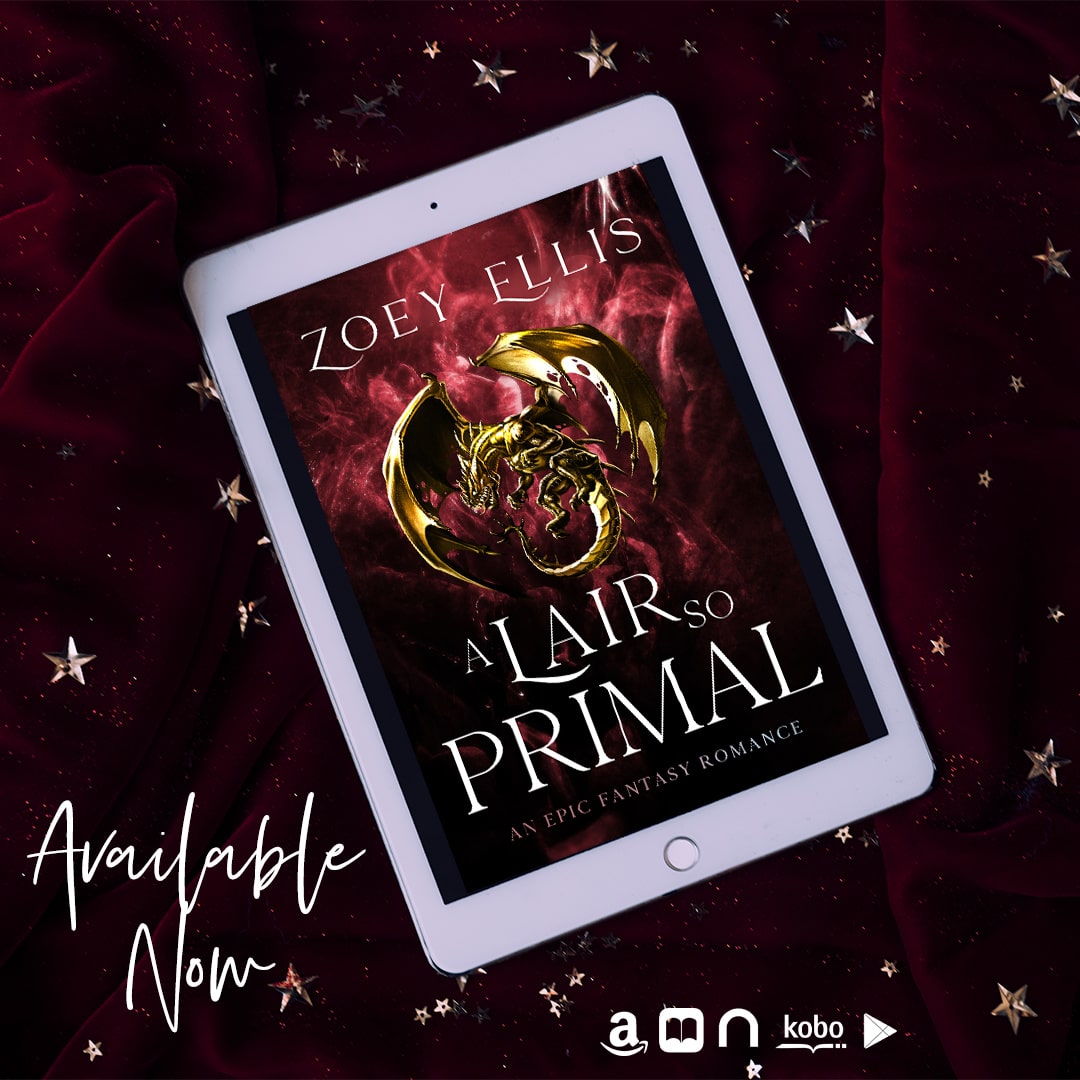 What readers are saying
★★★★★

This series just keeps getting better and better.
This book is a perfect blend of magic, dragons, Alphas and Omegas.
I absolutely loved this story and Zoey Ellis brings us to yet another amazing journey a-la-dragon-flying style.
I cant wait for the next installment of this outstanding series

- AA

★★★★★

I couldn't stop reading this book once I started it, and I haven't stopped thinking about it several days later. I don't think anything could have prepared me for the savagery and carnality contained within these pages. Excellent doesn't even come close!
It's a well written, highly engaging, deeply erotic masterpiece! Enthusiastically recommend!

- Ridwaana

★★★★★

This had plenty of chemistry and the sex is incredibly hot it's all animal instinct and ferocity and some delicious dubious consent.
It is well written and can be read as a stand-alone though reading in order will obviously enhance the experience. This was a great addition to the series moving the story further along and I'm excited to discover where this will go next.

- BB