Regular price
Sale price
$5.99
Unit price
per
Sale
Sold out
⭐⭐⭐⭐⭐ "Delicious from start to finish" - Ridwaana
From a dark, magic-ravaged world comes an enthralling fantasy romance series. Five brothers, last of an ancient Alpha bloodline, each bound by fire and blood to their majestic dragons.

As head of a celebrated dragonlord clan, Khyros led his brothers to victory and survived the war that almost wiped his kind from existence. Proud and powerful, he is the epitome of a dragonlord… until his dragon disappears.

For centuries, he has tried to find him, but continuing on without his bonded dragon has fractured his existence.

Finally, with the help of his clan, he locates his dragon and is shocked to discover a beautiful, fierce female blocking his path.

Instinctively they clash… a frenzied attraction simmering between them.

But Azenyah refuses to answer his questions and explain her involvement.

Furious, Khyros keeps her captive, determined to punish her for the centuries of suffering she has caused.

And his fury ignites carnal infatuation.

Soon she is the new source of his torment. Yet his silent prisoner refuses to submit – neither to his demands nor his primal attentions.

But her own desires betray her.

As his clan faces a threat that could destroy them, Khyros discovers that Azenyah holds the secrets to save not just his clan but the entire realm.

Balancing the fine edge between his responsibilities to his clan and his newfound obsession, he refuses to end her captivity, determined to get the answers he has demanded.

His craving for her consumes his every moment.

Until he is forced to contend with a power she wields that rivals his own.

A LAIR SO ROYAL is the fifth and final book in The Last Dragorai, an epic fantasy romance series. This series can be read as standalones but will be better enjoyed if read in order. This book will contain spoilers for the previous books. Includes romance of a dark nature and a HEA.
Read an Excerpt

They rolled over each other in a fierce tussle, the jagged sound of her copious material tearing as it was caught between them, until Khyros, who was obviously heavier, pinned her down on her back, his hand at her neck.

"Be still," he bellowed, furious.

She refused, still wriggling against him as she panted, the fury in her eyes deepening as she looked up at him. The material still at the bridge of her nose hung down over the lower half of her face, but it was her eyes that were most interesting to Khyros. They were indeed very beautiful, but within them was a tumultuous blend of hatred, rage, contempt, fear, and curiosity—all looking back at him.

"Where is he?" he demanded.

She was rasping now, clearly tiring, but still fighting him.

"Speak! Tell me where he is!" As he spoke, Khyros realized he was surrounded by the scent that had distracted him earlier. Heady, seductive, sweet with a kick to it…. It was her. He breathed in her scent, and that jolting wildness in him intensified, his length already hard. Mouth dry, he realized it was arousal… potent, irrepressible, savage arousal. His body had recognized her as something delicious before his mind was even aware.

Needing more, he buried his nose at her neck, and her scent overwhelmed him, flooding his senses, intoxicating and enticing. He growled low, his need transmuting into a primal urgency—a craving unlike anything else.

"No!" The word escaped with a choking moan as she wiggled underneath him, but he could smell the arousal seeping from her, calling to him; she couldn't hide it. She twisted, turning onto her front and grabbing a handful of grass trying to claw her way out from underneath him, but her torn rags fell from either side of her body, exposing smooth, curving hills and valleys of flawless sepia brown.
CONTENT WARNING

Primal Possessive Romance Satisfaction Guarantee

This book will contain the following:

deeply obsessive, possessive, jealous behavior by the hero for the heroine
dark, uncomfortable, explicit, and potentially triggering scenes
a hero who is cruel, brutal, or despicable in some way
a hero who is also faithful and protective of the heroine
material that is for 18+ readers only
Delivery of your book

Ebook: Ebooks will be delivered immediately by email from a service called BookFunnel.

BookFunnel will deliver your download link so you can get your book on your preferred reading device:

- Kindle
- Apple device
- Kobo
- Nook
- Android device
- Your PC

Paperback: Paperbacks are printed to order, which takes 72 hours. Then they are shipped to the address you enter at checkout.
Return Policy

Please read the blurb, content/trigger warnings, and excerpts before purchasing.

Ebooks: Zoey Ellis Books has a 7-day return policy for e-books,.

We don't offer returns for: Sale e-bundles, paperbacks and hardbacks.

All returns are at the discretion of Zoey Ellis Books.
Share
View full details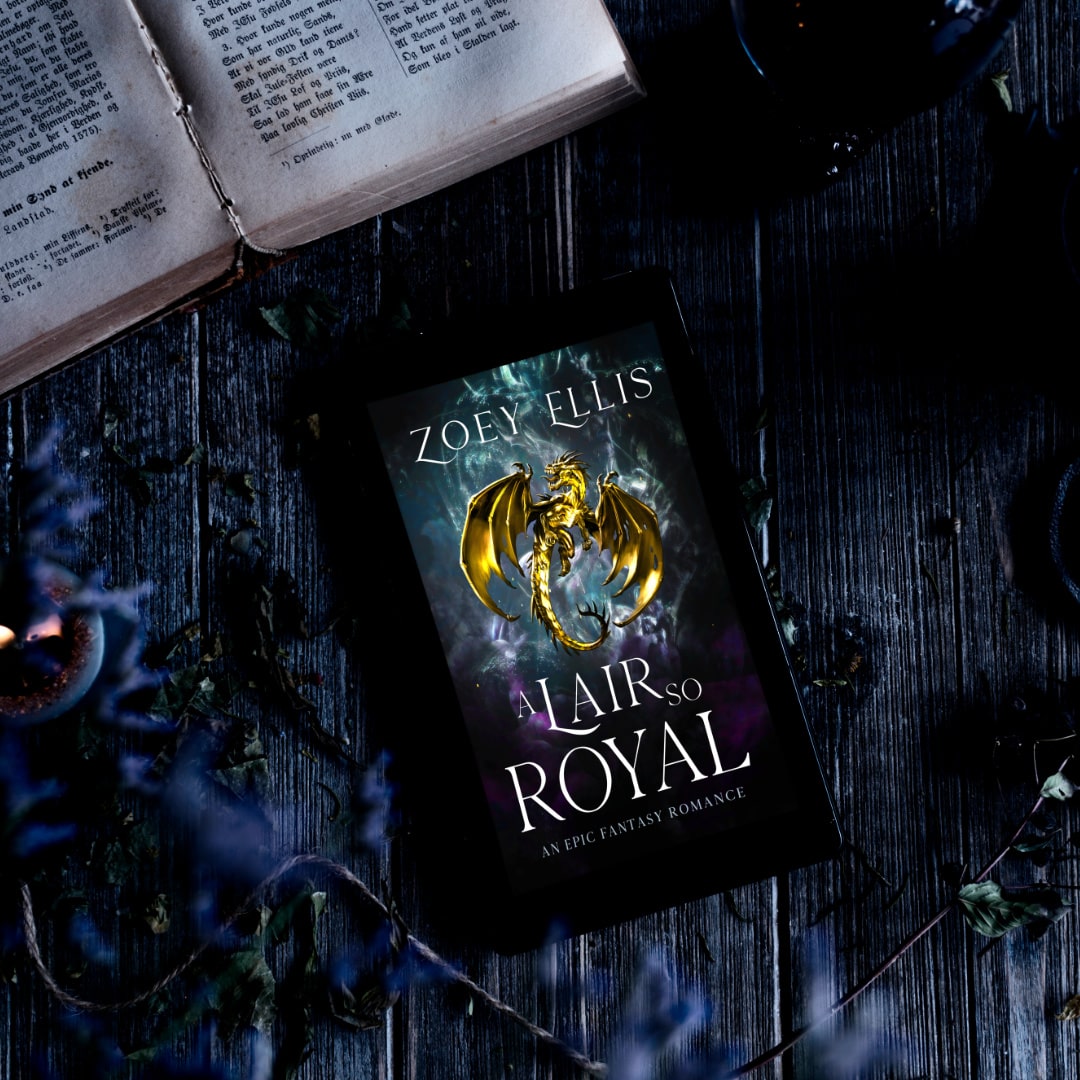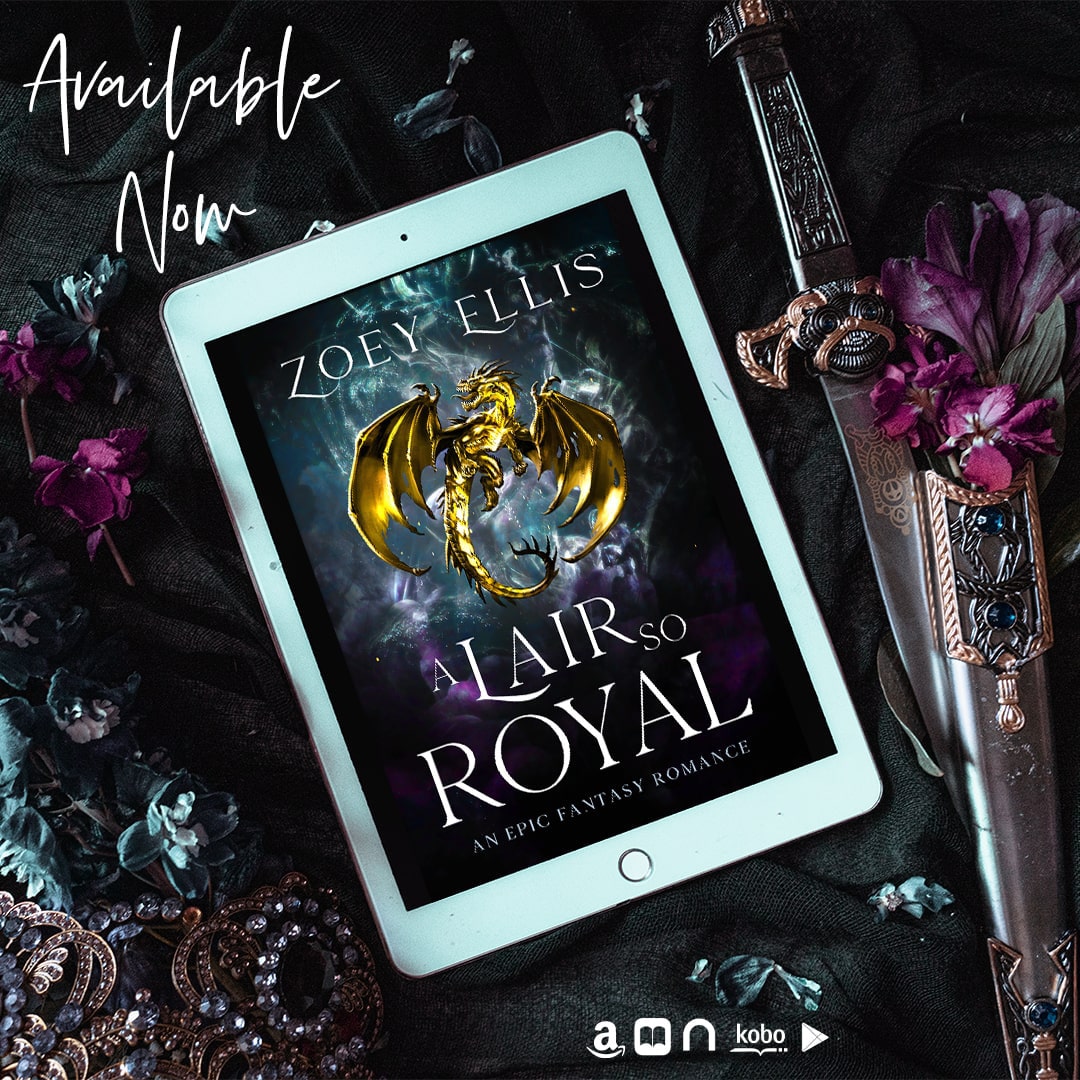 What readers are saying
★★★★★

I made the mistake of starting this book on Sunday night thinking I could just read a couple of chapters and then go to sleep... Before I realized it, it was 2 am and I just couldn't stop reading, not a great way to start the week but it was definitely worth it.

- Nvr

★★★★★

I have to say how completely amazed I am by Zoey Ellis's story building. She puts so much love and detail into the world of the dragorai, and it all falls into place in this final book of the series.
A Lair So Royal starts with action and carnal attraction in chapter 2, and it does not disappoint throughout the book. I could not put it down and finished it in less than a day.

- Bettina

★★★★★

I'm thrilled and satisfied and I couldn't have asked for better. Every book in this series is five stars, and this book is a ten-star cherry on top. Delicious from start to finish!

- Ridwaana