Regular price
Sale price
$4.99
Unit price
per
Sale
Sold out
⭐⭐⭐⭐⭐ "This book will have you captivated from the beginning." - Christine

From a dark, magic-ravaged world comes an enthralling fantasy romance series. Five brothers, last of an ancient Alpha bloodline, each bound by fire and blood to their majestic dragons.

Captive in a dragon lord's lair. No memory. Stripped bare.

I'mya awakens to find herself the property of Nyro, a rare and powerful Alpha bonded to a monstrous dragon. Like the other women in the lair, her only purpose is to satiate his every fantasy, but the beautiful omega is hiding a dark secret, even from herself.

From the first explosive encounter with Nyro, her incredible power is unleashed.

His carnal desires feed the fire of her magic.

Nyro's captivation with her turns to possession, and I'mya becomes more than a plaything for him.

But as shards of her memories puzzle back together, her mind finally unveils the compelling truth.

A purpose much more sinister than pleasure.

Passion. Obsession. Betrayal.

I'mya must fulfill her quest, regardless of the cost. Nyro has conquered her body, but if he discovers the truth behind her presence in his lair, it is her life he will take.

A LAIR SO SINFUL is the first book in an adult fantasy romance standalone series. This story includes romance of a dark nature and a HEA.
Read an Excerpt

The man's chuckle was hearty and deep, and it infuriated her. He was simply amusing himself. He didn't care that she was in pain or that he could permanently blind her!

Gritting her teeth, I'mya forced strength into her arm and swung, punching him in his perfectly, chiseled face. It was supposed to be a slap, but something else—some sense of familiarity with the movement—took over.

It was a pathetic attack—the man's head barely moved, but it had the desired effect. His laughter ceased immediately, and the flash of anger in his face satisfied I'mya, but only for a moment.

A mutter from his lips charged the magic in the air around them. It swept around her, lifting her into the air, and throwing her backward until she slammed against the wall behind her. The magic in her face ricocheted around her head, but then pockets of pain surfaced throughout her body. I'mya gasped, trying to figure out what was causing it, but as her eyes landed on the giant man glaring at her, she knew. He had pinned her to the wall and was expanding the incantation over her whole body.

"You will beg for my forgiveness," he snarled.

I'mya's mouth tightened, fury bounding through her as she forced out words that set her sore throat alight. "Release me. I do not belong here."

"Beg," he demanded, his jaw hard. "Now!"

I'mya drew in a breath, clarity momentarily dulling the pain in her body. This man was a monster. An arrogant, vicious monster. He was going to kill her regardless of what she did or did not say. She held his eye, relishing the rage growing on his face. "Never."
CONTENT WARNING

Primal Possessive Romance Satisfaction Guarantee

This book will contain the following:

deeply obsessive, possessive, jealous behavior by the hero for the heroine
dark, uncomfortable, explicit, and potentially triggering scenes
a hero who is cruel, brutal, or despicable in some way
a hero who is also faithful and protective of the heroine
material that is for 18+ readers only
Delivery of your book

Ebook: Ebooks will be delivered immediately by email from a service called BookFunnel.

BookFunnel will deliver your download link so you can get your book on your preferred reading device:

- Kindle
- Apple device
- Kobo
- Nook
- Android device
- Your PC

Paperback: Paperbacks are printed to order, which takes 72 hours. Then they are shipped to the address you enter at checkout.
Return Policy

Please read the blurb, content/trigger warnings, and excerpts before purchasing.

Ebooks: Zoey Ellis Books has a 7-day return policy for e-books,.

We don't offer returns for: Sale e-bundles, paperbacks and hardbacks.

All returns are at the discretion of Zoey Ellis Books.
Share
View full details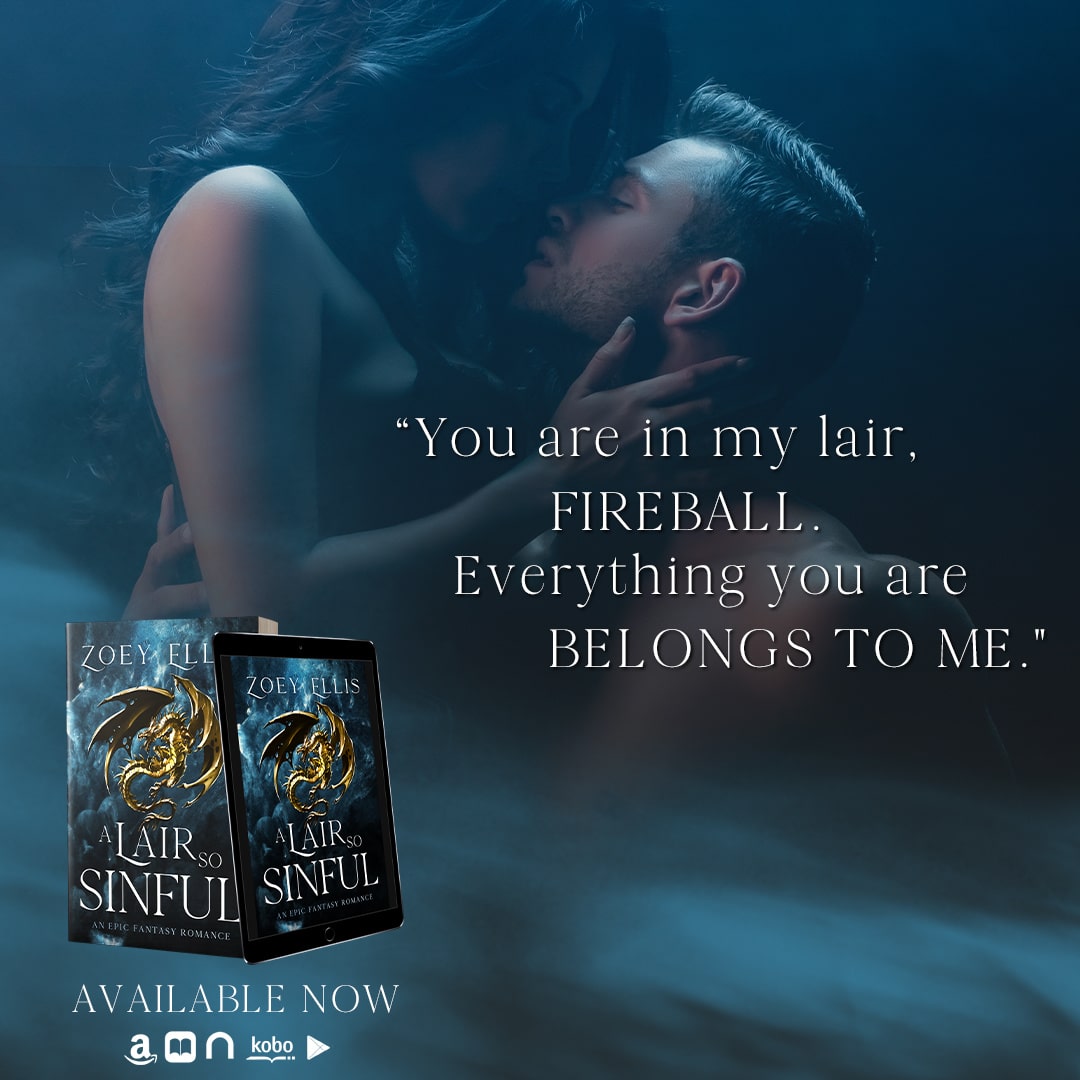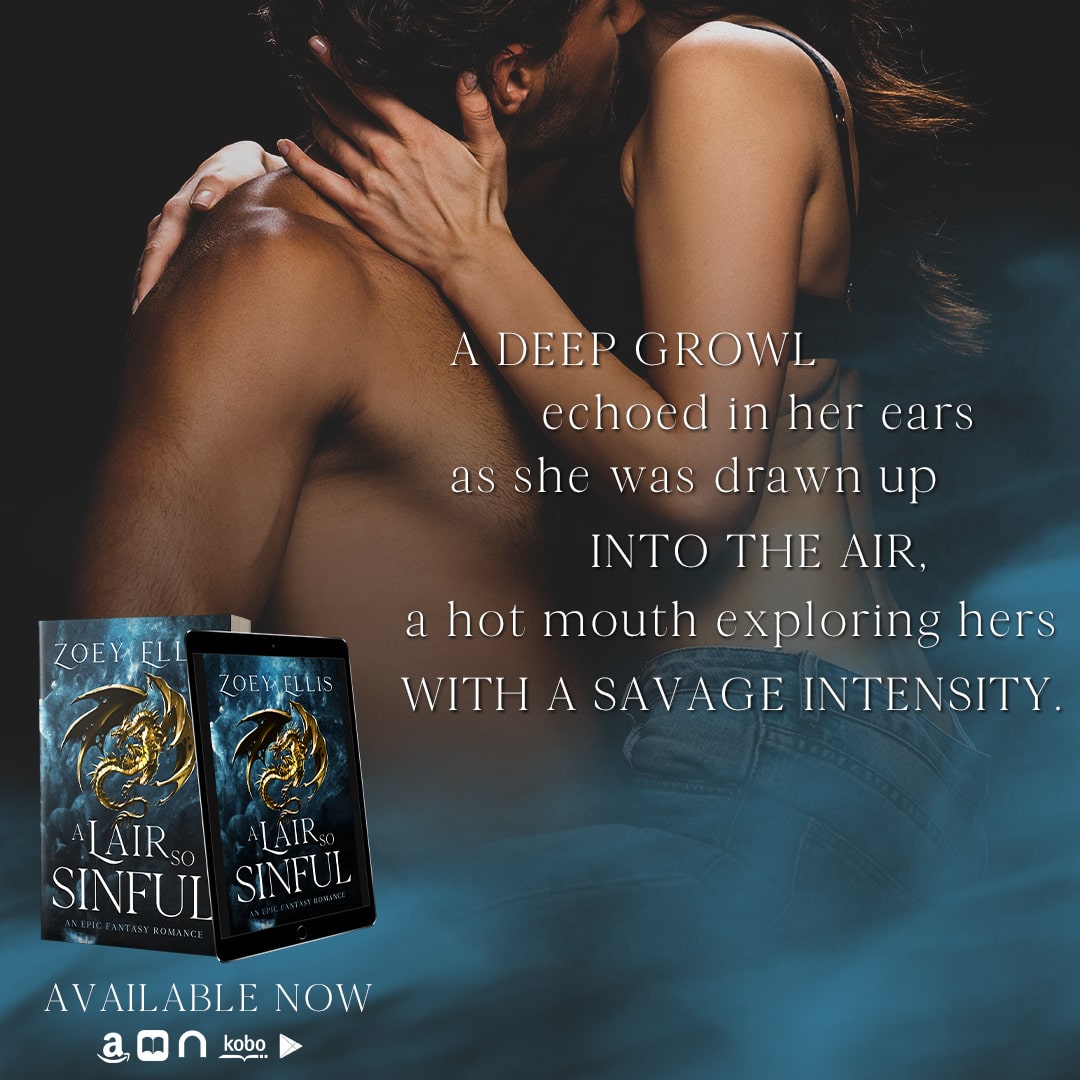 What readers are saying
★★★★★

This book checks all the boxes for me: complex, dynamic characters
A very interesting and unpredictable plot, incredible world-building, and a happy ending.
It's also steamy and delicious and oozing magic.
As always, Zoey does an excellent job bringing this story to life.

- Ridwaana

★★★★★

This book blew me away! It's so, so good. The mystery, the chemistry and the addition of the Alpha/Dragorai Dragon pairing was amazing! This book has some crazy parts, magic, running around a mountain lair naked, the stewards, all the secrets and the Alpha, himself.

- LP

★★★★★

I'm so thrilled about this new world Zoey created!! So imaginative and exciting!! The world-building was fantastic, as are all of the other author's books. Love the main characters, their chemistry and the plot. If you like steamy romance and fantasy, look no further than this series.

- AP